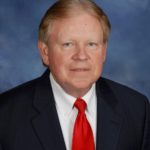 Rev. Paul Wolfe

Senior  Pastor
paul@cokesburyumc.org
Paul Wolfe is the son of the Reverend Asbury F. Wolfe, Jr. retired U. S. Army and a retired clergy member of the Alabama-West Florida Conference, and the late Thelma Melrose Williamson Wolfe of Pelion, South Carolina.
One of the first Army dependents born in Berlin, Germany, Paul spent nine of his first sixteen years growing up in Europe.  He is a graduate of the Geneva County High School in Hartford, Alabama, outside of Fort Rucker; the University of West Alabama; the Candler School of Theology; and Emory University in Atlanta, Georgia.  He was a commissioned officer and he attended the Army chaplain's school at Fort Wadsworth in New York.  Paul served for five years in the Army Reserves.
Reverend Wolfe has led congregations in Pensacola, Milton, and Fort Walton Beach until he was appointed to serve as a District Superintendent.  His most recent appointment was to the Ashland Place Church in Mobile, Alabama.
Reverend Paul has served as a delegate to the General and Jurisdictional Conferences of the United Methodist Church.  He was elected the first chair of the Order of Elders of the Conference.  He is a trustee of Birmingham Southern College; a member of the Board of Directors for the International Growth Center headquartered on the campus of beautiful Lake Junaluska, North Carolina; and a member of the Board of Congregational Development.
Paul and his wife Rita have led Volunteers in Missions' medical teams to Jamaica and Ecuador.  They enjoy traveling with the faith-based company Educational Opportunities.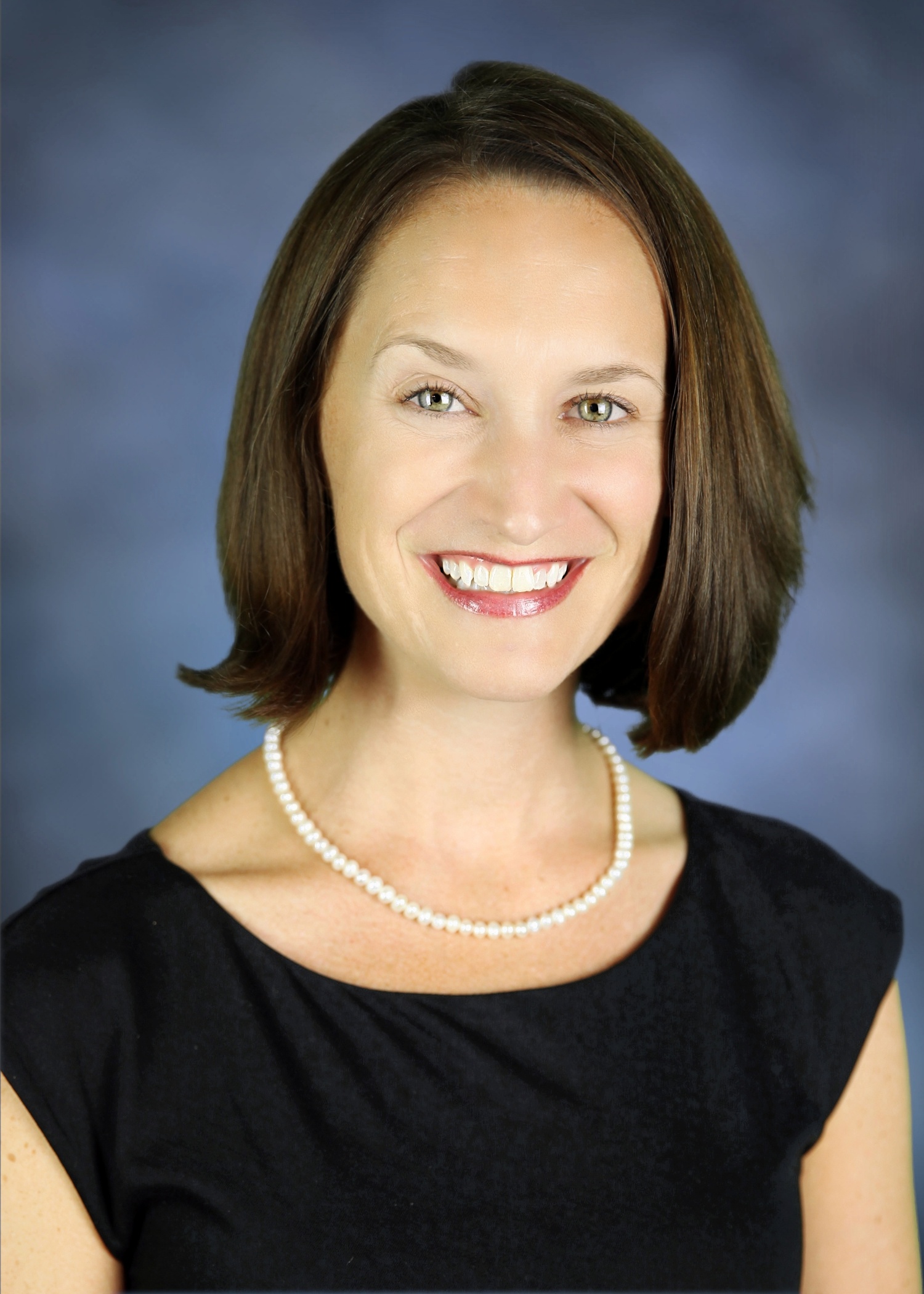 Rev. Ashley Wilkinson Meyer
 Associate  Pastor of Young Adults and New Members
 ashley@cokesburyumc.org
Ashley Wilkinson Meyer is excited to be serving her first appointment in the United Methodist  Church. A lifelong United Methodist, Ashley has a passion for social justice, missions, Christian  education, and pastoral care in the community of faith. With a bachelor of science in Psychology  from Birmingham-Southern College and a master of Divinity from Duke Divinity School, Ashley  also has 12 years' experience in non-profit work, counseling, community organizing and outreach.
A former young adult missionary with the United Methodist Church, Ashley has spent time in Israel/Palestine and is passionate about peace and justice in that area. She has served as an editor for Horizons, the magazine and Bible study of Presbyterian Women in the Presbyterian Church (U.S.A.).  Most recently, Ashley served as Executive Director of United Ministries, a faith-based nonprofit in the Pensacola area providing emergency assistance to families in crisis.
Ashley and her husband Chris grew up in Pensacola and are thrilled to be living and serving in this great community. Ashley loves running and spending time with family and friends. She and Chris love to camp, fish, spend time at the beach, and watch Florida State football and Duke basketball.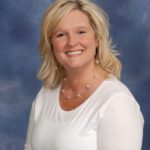 Dawn Faller

Director of Children and Youth Ministries
 dawn@cokesburyumc.org
Dawn joined the Cokesbury staff in May of 2004. She is a native of Pensacola, and a local graduate of Washington High School and Pensacola Junior College. Before answering her calling to ministry, Dawn was a homemaker for eight years. Dawn and her husband, Chuck, have two lovely daughters, Jordyn and Madison.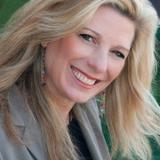 Rev. Gina Bryan

  Associate of Worship and Congregational Care
  gina@cokesburyumc.org
Gina has been actively involved in ministry most of her life.  She traveled with her parent's gospel singing group, The Gospel Harmonairs since the age of 3, singing "I've Got A Great Big Wonderful God"!  She has had the opportunity to minister in area churches as a Children's Pastor, Worship Pastor, Associate Pastor and Lead Pastor.  Currently, she is serving as Lead Pastor of Ensley United Methodist Church, assisting at Woodbine United Methodist Church and considers it a privilege to be joining the Cokesbury team with leadership roles in Worship and Congregational Care.
Gina's passions include traveling with her contemporary Christian worship band and ministering high energy praise to the Lord in churches, women's conferences and other venues, concerts and events.
Gina along with Robert, her husband, owns Bryan-Presley Productions Recording Studios and has been helping other Christian artists spread the love of Jesus through music for almost 20 years through recording and Christian festivals such as Gracefest.  They also enjoy opportunities to help train worship teams and sound production teams in area churches. She recently completed her debut CD, "Inhabit My Praise" (available on iTunes, Amazon, CDbaby.com).  They have three wonderful children (Taylor, Christi & David) and two grandchildren (Mariah & Taylee).
Depending upon the congregational needs, Gina desires to use worship as a tool in a variety of styles from the latest cutting edge worship that is relevant to the generation of today to a blend of traditional that will engage the heart of a worshipper at any age.   "We are created to worship… Joining our voices together to bring our highest praise to the Lord…..  Let's worship!!!"
 Rev. Dr. Charles Avery

  Associate Pastor of Congregational Care
  charles@cokesburyumc.org
A native of Dothan, Alabama, Charles Avery has spent approximately 15 years in ministry  in the Pensacola area, including superintendent of the Pensacola District.  He is a graduate  of Troy University, Candler School of Theology, and Fuller Theological Seminary, where he  earned the Doctor of Ministry degree.  At Cokesbury his area of responsibility is pastoral-  congregational care, which includes some preaching.  He is married to Pamela Fine Avery, who has been the pastor of Lathram Chapel UMC for ten years.  Charles' favorite pasttimes include fishing, walking, yard work, and interacting with their two dogs, Cilla and Dazi.
Beth Ramirez

Director of the Cokesbury Children's Center
 childrencenter@cokesburyumc.org
Beth joined the Cokesbury staff in May of 2011 as the Director of the Children's Center. She grew up in Pensacola, and has been married to Steve for 25 years. They have two children, Robyne and Andrew, and two grandchildren, Matthew and Elizabeth.
Sandra Durr

Director of Music Ministries
 sandra@cokesburyumc.org
Dr. Sandra Durr has been on staff at Cokesbury since 1995, first on an interim basis and then in the permanent position as organist and music associate. Sandra has been involved in church music in various capacities since the age of twelve, beginning in her hometown of Chipley, Florida. Before coming to Cokesbury, she worked in churches in Chipley, Hattiesburg, Mississippi, and Pensacola, coordinating and directing children's and youth choir programs., directing handbells, senior adults and ladies ensembles, playing the piano and the organ and serving as music associate.
Sandra studied piano, voice, and organ at William Carey College in Hattiesburg, Pensacola Junior College, and at the University of West Florida. She most recently graduated with a Doctor of Education degree from the University of West Florida. She has been employed with the Escambia County School Board since 1975, teaching music and math at the middle school level. She is now the Fine Arts Specialist for the Escambia County School District, coordinating all of the music, visual arts, theatre, and dance programs in the district. She is married to Jim Durr and they have one daughter and two sons.
Sandy Spivey

Director of Contemporary Worship
 sandy@cokesburyumc.org
Sandy Spivey is an active performer and music teacher. He holds a Bachelor of Arts degree in music performance and is a former U.S. Air Force Band member. His duties at Cokesbury include leading the music for two contemporary services and preparing the Cokesbury orchestra for services. Sandy has three children, Claire, Sam and Abby, and two grandchildren, Ella and Tucker.
Mina Colõn

Treasurer
mina@cokesburyumc.org
Mina is from Austin, Texas, and came to Pensacola in August of 2009.  She brings 20+ years bookkeeping , accounting, and management experience to Cokesbury.  She and her family have become involved in many areas of the church.  Mina is a member of Cokesbury's UMW group Women of Grace.  She and her husband, Victor, along with two children, Denah and Kimberly, enjoy spending time at the beach, bird watching, kayaking and just being together.
Shirley Bean

Administrative Assistant
 shirley@cokesburyumc.org
Born in Pennsylvania, Shirley was raised in Niagara Falls, New York. She moved to Pensacola in 1956 and, with the exception of residing for a few years in Mobile and then in Tallahassee, has been here ever since. She brings approximately forty years of professional secretarial experience to her position at Cokesbury, having come out of two years of retirement to join our staff. Immediately prior to her retirement, she was employed in Tallahasssee at Trinity United Methodist Church (over 2000 membership in 1999) as Church Secretary which included being Membership Secretary as well as Secretary to the Senior Minister. She and her husband, William Bean, joined Cokesbury in 1999. Her four children all reside in the Pensacola area as do four of her six grandchildren.
Wyley Murray

Facilities Manager
 wyley@cokesburyumc.org
Born in Thomasville, Georgia, Wyley was raised in Alexandria, Louisiana. After returning from his service in the Air Force, Wyley later moved to Washington, D. C. where he met his wife, Jody. They moved to Jody's hometown of Billings, Montana where he finished college at Montana State University-Billings and earned a Bachelor of Science Degree in Business Marketing. After spending a career in the food brokerage business, Wyley and Jody moved to Pensacola in 1998 where he has been employed at Air Products until joining the Cokesbury staff in 2005. Wyley and Jody joined Cokesbury in 2003. They have three sons, Tony who is married to Leah, and Andy who is married to Kara, and one son Alex who is also a member of Cokesbury and attends UWF. They have three grandsons, Bailey, Noah, and AJ, and one granddaughter, Georgia Ruth.