Cokesbury Children's Center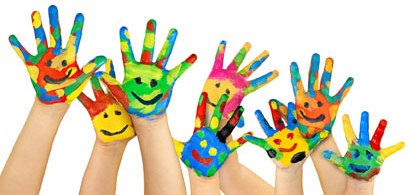 Mission & Philosophy:
We at Cokesbury Methodist Children's Center know that we are entrusted with the care and well being of the most important thing in the world to you and your family. With this in mind, we strive to keep ourselves and our program to the highest level of quality.
Cokesbury Methodist Children's Center is a ministry of Cokesbury United Methodist Church. The central purpose of our program is to enhance good character and personal qualities within each child while maintaining the highest possible educational techniques and procedures.
Program:
The Children's Center offers a variety of learning opportunities for the children of the community. Each classroom is structured with a daily routine that includes Circle Time, Centers—which include Art activities, Music, Literacy Activities, Science, Character Developments, Fine and Gross Motor Activities, and Outside playtime.
We use Creative Curriculum and Thematic Units that include, but are not limited to: "All About Me", Transportation, Community Helpers, Nutrition, Manners, Farm Life, Dr. Seuss, and many more. All daily activities are designed around each unit.
The Children's Center instills the moral values that are taught through scripture and the will of our Lord. Chapel is a weekly event in which all children above the age of one are given the opportunity to learn the word and what He means to everyone. Our teachers also incorporate Bible stories and songs into classroom activities and routines.
Our Preschool Program serves children from 6 weeks—5 years of age. We also provide an after-school program for children in kindergarten through fifth grade.