"Fisher's of Men" Small Group
The Fishers of Men is a small group of men who gather on Tuesday mornings for study and prayer. They meet in two groups, both in room 402 of the 9th Avenue campus, at 6:00 am and 8:30 am.
United Methodist Men's Breakfast
The UMM meets as a Sunday morning Prayer Breakfast on the fourth Sunday of each month at 6:55 a.m. in Asbury Place. Emphasis is on spiritual formation for men.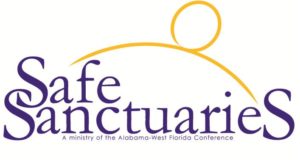 Because we believe that Jesus taught us to care for His children and youth, we commit Cokesbury to the practice of safe supervision. Our Safe Sanctuary policy sets standards for the supervision of the children, youth, and vulnerable adults in our care. Thus, in covenant with all United Methodist congregations, we adopt policies for the prevention of neglect and abuse. Therefore, as Christian communities of faith and United Methodist congregations, we pledge to conduct the ministry of the gospel in ways that assure the safety and spiritual growth of all children, youth, and vulnerable adults and those who minister to them.