Cokesbury United Methodist Women Are Moving Forward!
Circles, Times & Locations…Oh, My!
Anna Circle is a group of  middle-aged, working and retired women who meet on every third Wednesday at 5:15 pm in the Ninth Avenue Library.  You will certainly be blessed!  Contact Joyce Blackwelder, 478-6762 for more information.
Abigail Circle is a daytime group with a variety of ages who meet at 10 a.m. on every third Tuesday in Asbury Place.  We laugh!  We learn!  We love!  Contact Barbara Stecz, 969-9905 or barbecanoe@aol.com for more information.
Craft Ladies is a delightful group, always looking for new ideas and welcomes all crafters. Contact Anne Comer, 478-9469.
Tea Talk meets every third Sunday at 3 pm in Asbury Place.  Come to enjoy a relaxing time of fellowship and knowledge as Joyce Blackwelder & Jen Worth always have something special planned for great conversation!
Women of Grace are Members-at-Large or past members of circles.  When called upon they come willingly to aid UMW members and projects; always invited to any and all UMW events.
All Circles take a break during June – August.  We are sure there is something for everyone out there.  Come on along!
2017 Local Unit Mission Team:
Faye Bowers, President
Kathy Cotton, Vice President
Mildred Tubbs, Treasurer
Jane Nelson, Secretary
Sue Blalock, Historian/Advisor
Linda Powell, Spiritual Growth/Devotions
Barbara Stecz, Abigail Circle Chair
Joyce Blackwelder, Anna Circle & Tea Talk Chair
Anne Comer, Craft Ladies Chair
Lisa Brozenick, Social Action Chair
2017 Scheduled  Local Unit Events/Meetings:
May 16, 2017 – UMW Unit "Picnic-n-Prayer" at 11:00 a.m. in Asbury Place.  Kathy Cotton is coordinating the program.  There will be a covered-dish lunch which is open to all women.
March 19, 2016 – Call to Prayer & Self Denial Program 3-4pm in Asbury.  Linda Powell & Sue Blalock are preparing for the event.  100% of offering goes toward this mission.
January 14, 2107 – UMW Town Hall Meeting at 9:30 a.m. in Asbury Place.  This gathering will determine the direction of Cokesbury UMW – 2017 & Beyond.  Contact:  Faye Bowers 982 7328 or fbowers@uwf.edu.
District Events
MAY 13 — Climate Justice— Location TBD
AUG 12 — The Bible and Human Sexuality, Myrtle Grove UMC
SEP 16 – Spiritual Day Apart, McClain Hall, Cokesbury UMC Summit Campus.
RADA Cutlery is our on-going fundraiser for our local missions.   If you would like to help us, you can order at www.helpourfundraiser.com using internet order # 505012 and using password church.
For information about national United Methodist Women you can go to http://unitedmethodistwomen.org/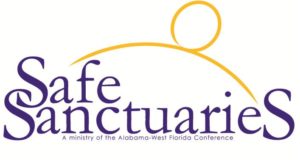 Because we believe that Jesus taught us to care for His children and youth, we commit Cokesbury to the practice of safe supervision. Our Safe Sanctuary policy sets standards for the supervision of the children, youth, and vulnerable adults in our care. Thus, in covenant with all United Methodist congregations, we adopt policies for the prevention of neglect and abuse. Therefore, as Christian communities of faith and United Methodist congregations, we pledge to conduct the ministry of the gospel in ways that assure the safety and spiritual growth of all children, youth, and vulnerable adults and those who minister to them.