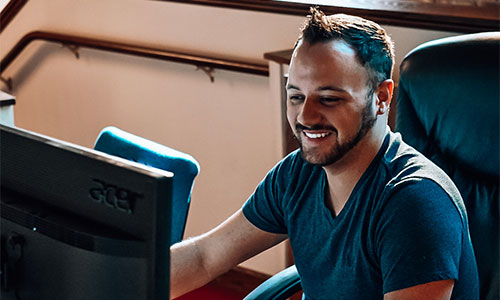 Director of Technology and Communications
Jay brings 9+ years of experience with churches and missions' organizations in both the U.S. and Central America, alongside 15+ years of IT and media experience in the professional field.
Originally from the Pacific Northwest, he decided that snow, ice, and cold weather wasn't his cup of tea from a young age. After becoming connected with a missions organization, he packed up everything he owned and jetted off to Costa Rica, staying a few years before relocating to Pensacola. He had never been to Pensacola when he landed at the airport and only planned to stay for a while. After falling in love with the weather and the ocean, he's here for good.
When he's not running video/audio for service in the sound booth, editing videos in his office, or arguing with a stubborn piece of technology on the church campus (never let technology know you're in a hurry, it will take the opportunity to malfunction!) you can find him hanging out on the beach.