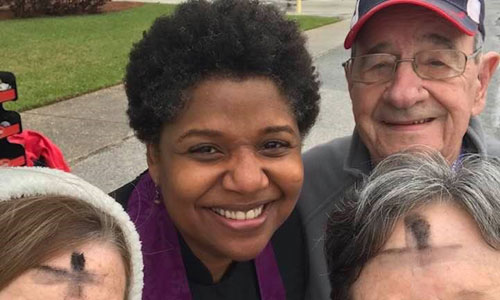 Lead Pastor
I am a proud native of Northern Virginia. I hope to say the same thing about Pensacola one day! At a very young age, I acknowledged God's love for me and the world. God never stopped tugging at my heart, and eventually, I said "yes" to a call to ordained ministry. I spent my formative years in the legal field and often connected my love for helping people with my desire to engage God's children, youth faithfully, and young adults and them to explore what it means to be a follower of Jesus Christ. Through my passion for local and global missions, I have been blessed with many opportunities to preach and teach worldwide.
God remains the pinnacle of our faith, leading us through life's obstacles. I love the Bible, even when it is difficult to understand. I desire for people to bring their Bibles to church and be prepared to be challenged. God's invitation to our lives is more significant than we could ever imagine.  You may often hear me say, "God is good, all the time!"
On a personal note – I love to read and to travel to unexpected places, meeting God's people along the way. And in between all of life's busyness, I love to spend time with my family and close friends.