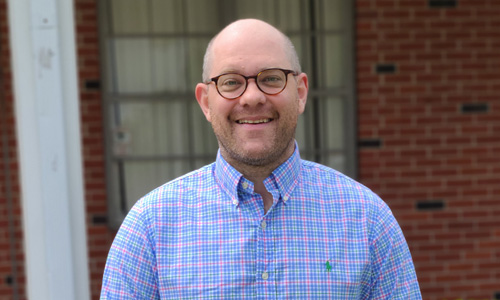 Associate Pastor
Josh grew up in Montgomery, AL, and has since lived across the southeast working in college ministry with CRU and The Wesley Foundation. He felt the call to ministry in High School during a youth group meeting. He started ministry after attending the University of Alabama, where he studied football and baseball. (And a little bit of Business Management as well)
He chose to attend Asbury Theological Seminary, where he focused on classes in discipleship and young adults. While at Asbury, he was an assistant coach on the baseball team at Asbury University. On the baseball field, he was able to engage college students on a spiritual level. He also gained a passion for reaching out to the community around him by serving those in need. He enjoys serving the church through discipleship, spiritual growth, and outreach to the local community. Josh's favorite part of the ministry is seeing people grow in their faith and becoming more mature disciples of Christ.
Josh loves Alabama Football (Roll Tide!), Atlanta Braves baseball, and going to the gym in his personal life. Josh also enjoys finding new restaurants as a self-described "wannabe foodie" and coffee enthusiast.  He also has a dog named Tua that is a bundle of energy and excitement!
5 Trust in the Lord with all your heart
And do not lean on your own understanding.
6 In all your ways, acknowledge him,
and he will make straight your paths.
Proverbs 3:5-6