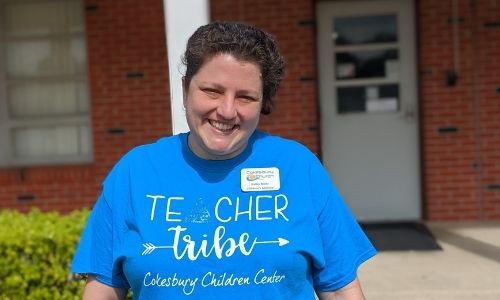 Director of Children's Ministry
Kathy grew up in the Pensacola area and is glad to be back close to family. She is excited to serve as the Director of Children's Ministries, a role that brings joy to her heart. From previous positions, Kathy has seven years of children's ministry experience in Alabama and Georgia churches. She recently worked as a Disaster Case Manager with Alabama West Florida Conference's disaster recovery teams for Hurricanes Michael and Sally.
As a University of Southern Mississippi graduate, Kathy enjoys putting her elementary education degree into action in the church setting. When she's not sitting on the floor for storytime, sharing snacks, or coordinating volunteers, Kathy enjoys the outdoors and admiring pictures of her twin nieces.
Kathy invites you to reach out to her to discuss the variety of ways you can be a part of Bringing Christ to children, and children to Christ.